So… San Francisco, I was there a while ago so I decided to take them pictures in Black and White, also a city makes sense being black and white to me.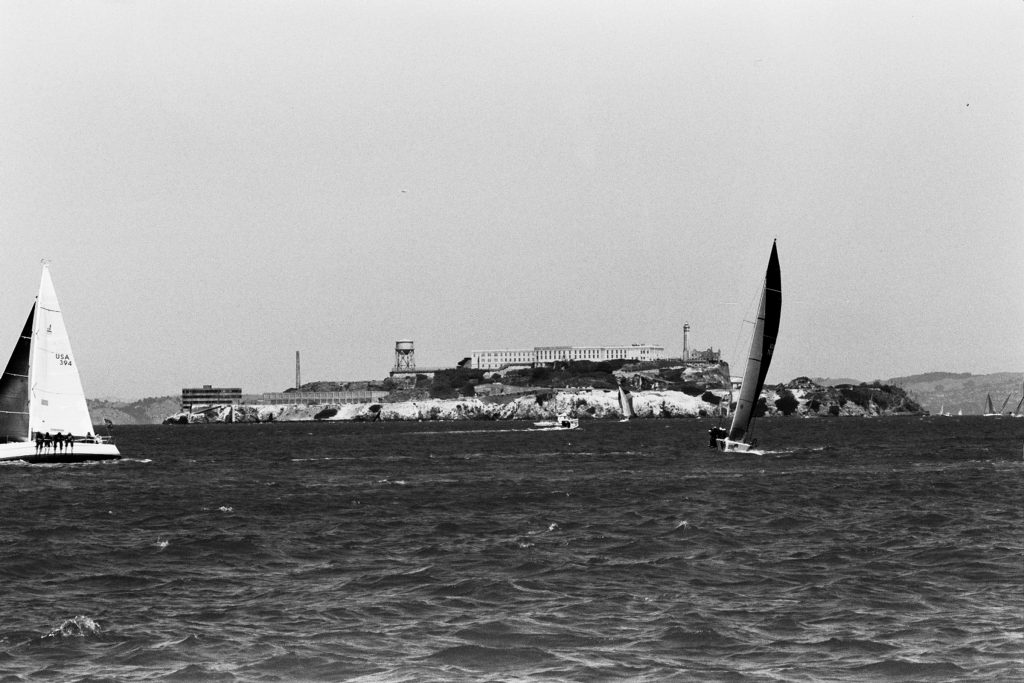 This is Alcatraz, only one person or two or maybe even more managed to escape from this prison.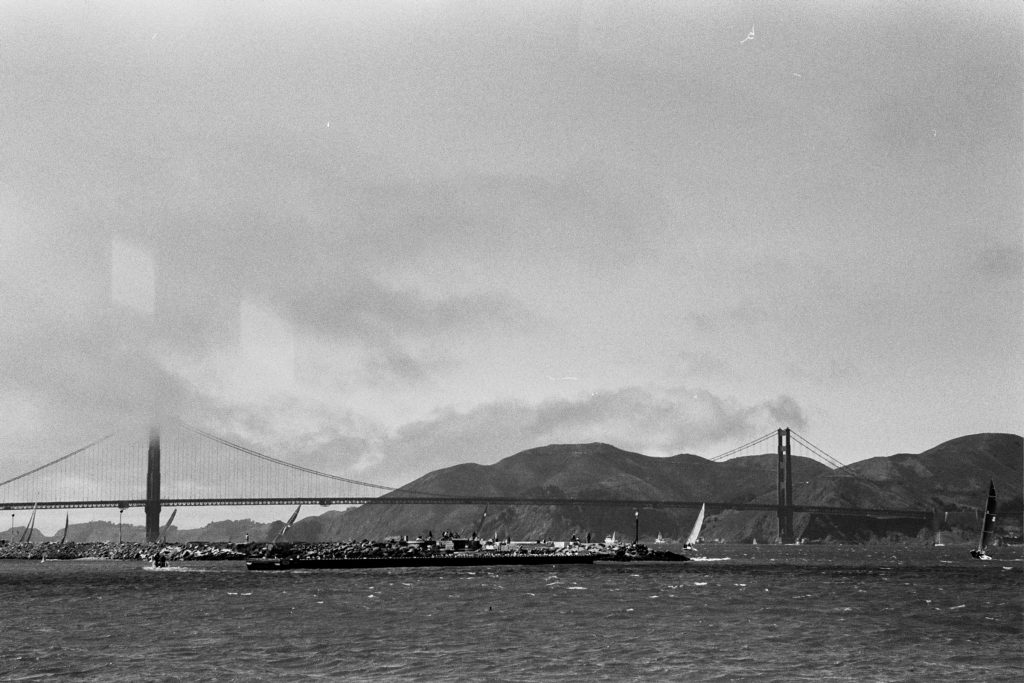 You've seen the Golden Gate bridge, haven't you? Now here it is without too much fog, there was a little fog but really not much. Maybe Climate Change has it's good effects as well. You couldn't see the bridge when the wildfires were raging thought…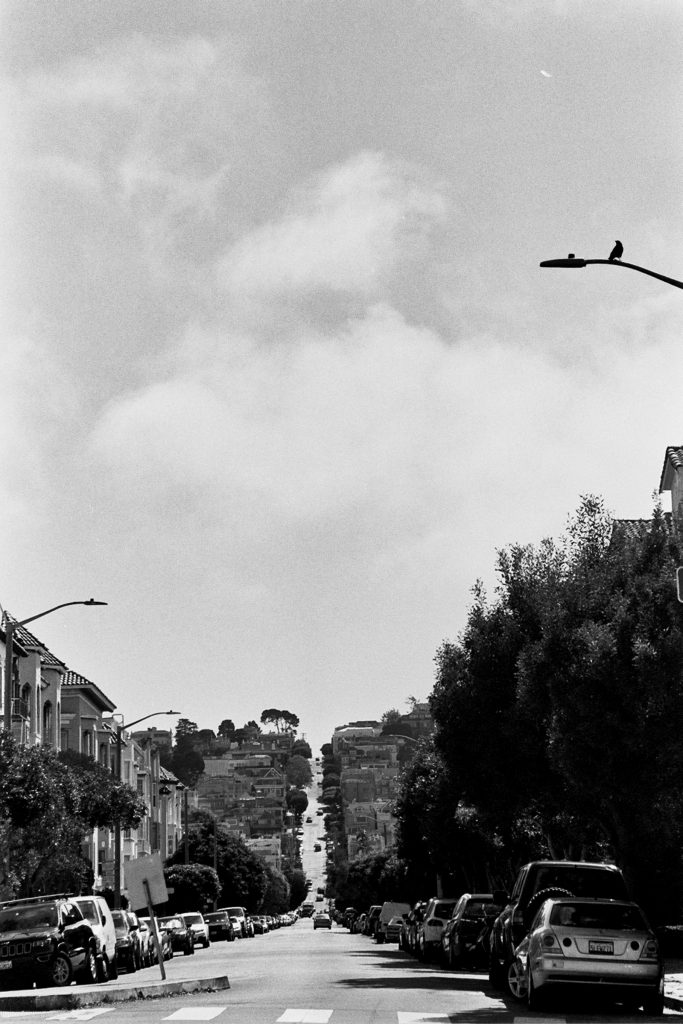 At some point in San Francisco I thought of watching Monk all over again would be a good idea. Probably this is the specific geographic point.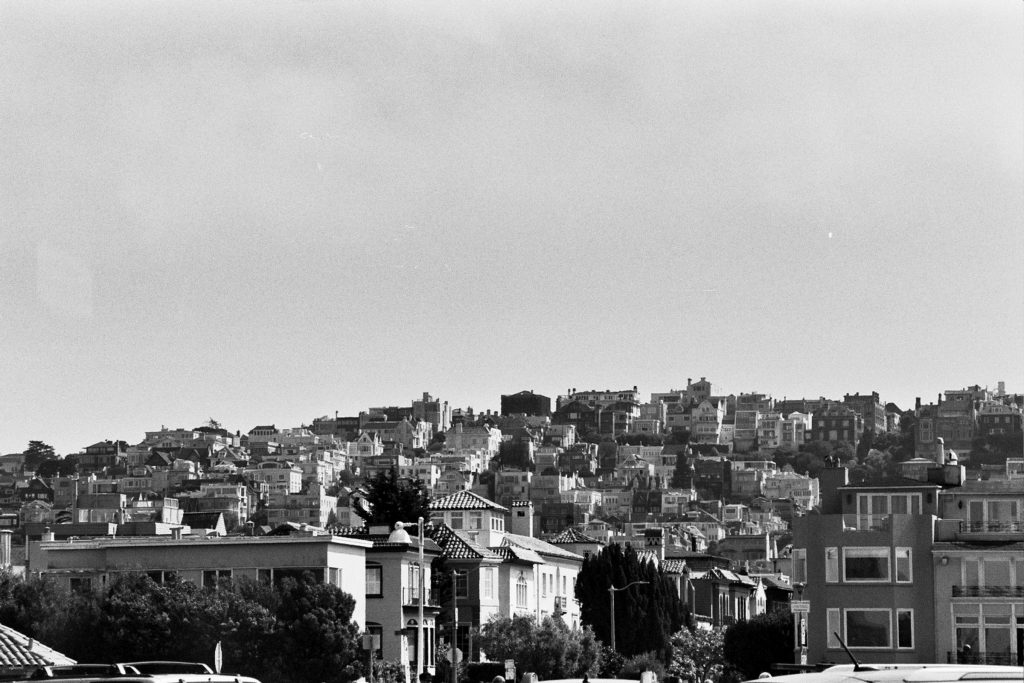 So this is what I consider typical San Francisco, houses on hills and there's going to be some more as we traveled to Duly City for this one Malvina Reinolds song I love so much. But more on that later on.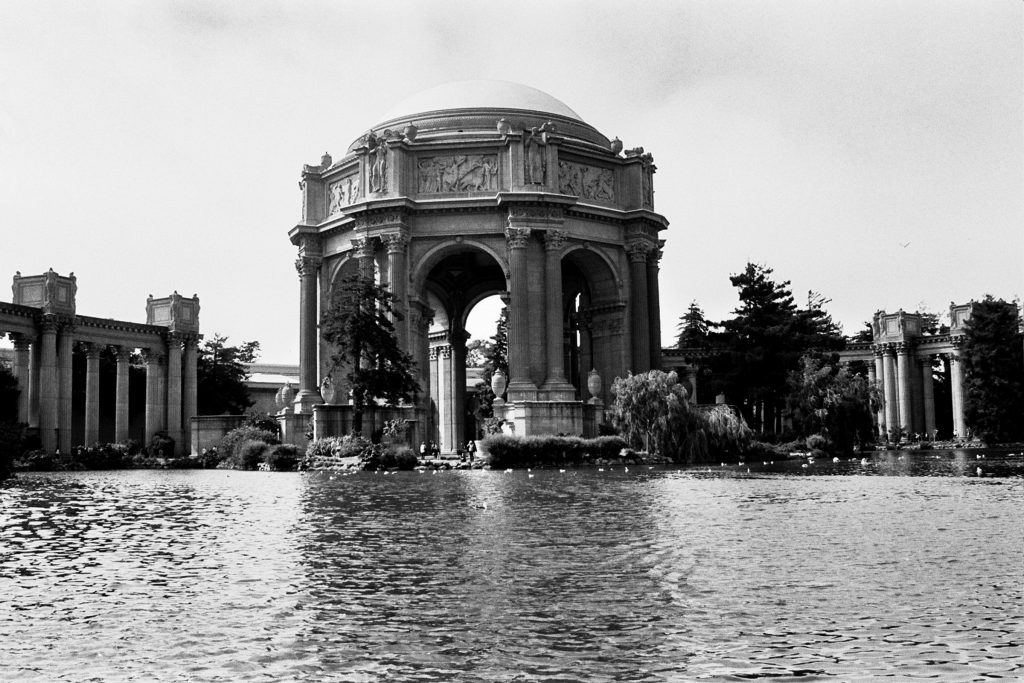 So there's this place in San Francisco Asian couples go to take their wedding pictures. And it looks so much not like America at all.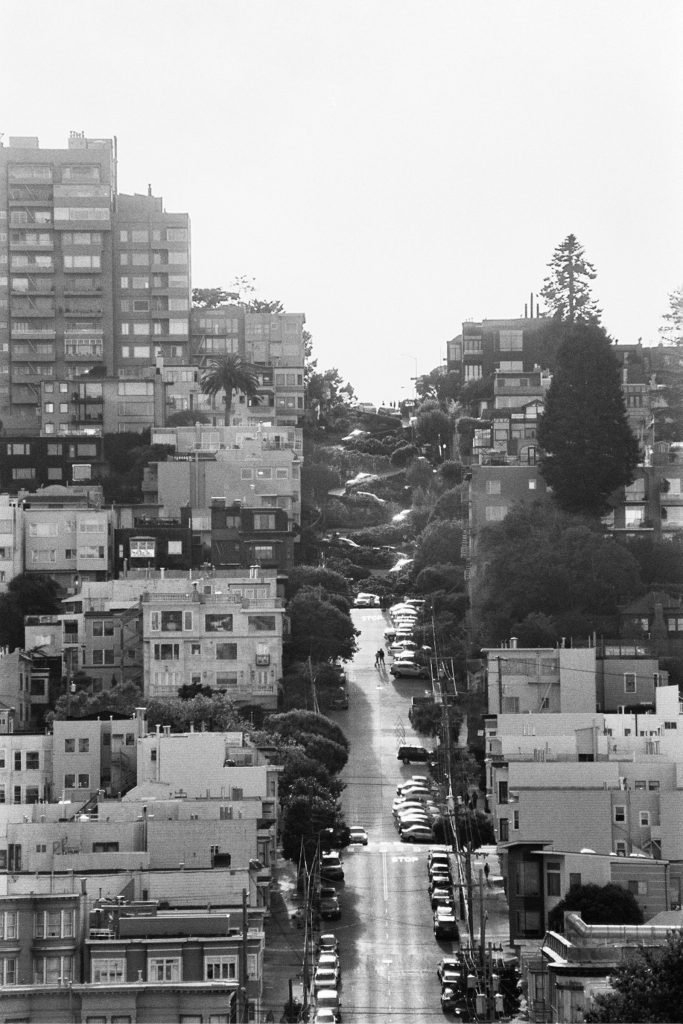 Lombard Street it's just a street really it's not a big thing, you can watch cars driving down like on other streets and you'll see people walk down like anywhere else.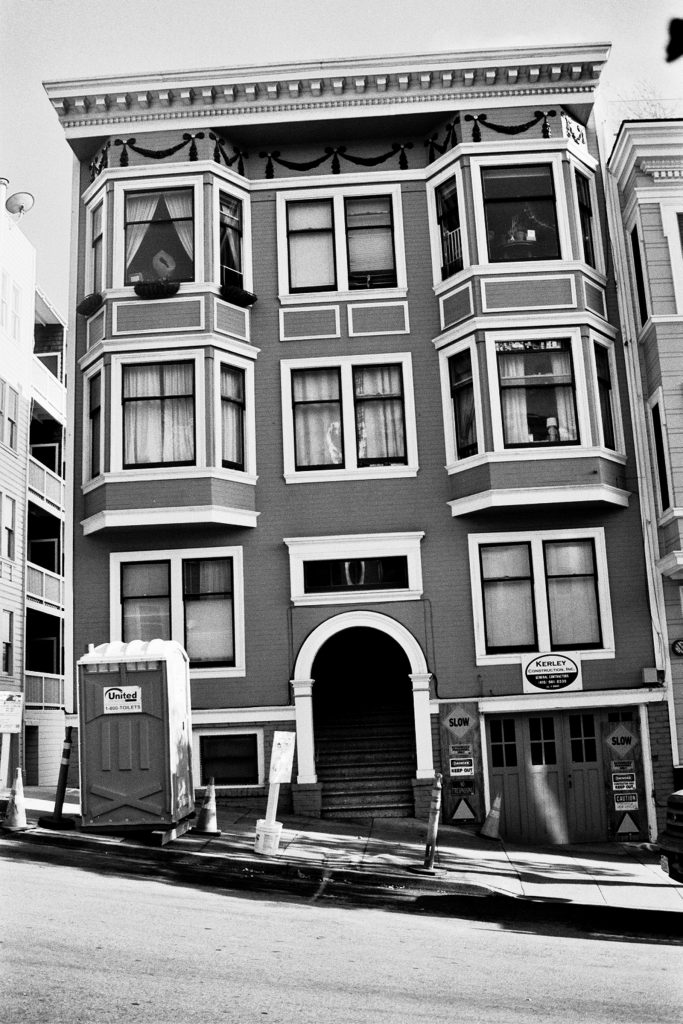 I like how this house is saying slow, danger, keep out, caution, no trespassing. And it also has an outdoor toilet. I can totally imagine having guests over and if they ask for the toilet telling them that they should go outside slowly with caution because there's a dangerous toilet out there.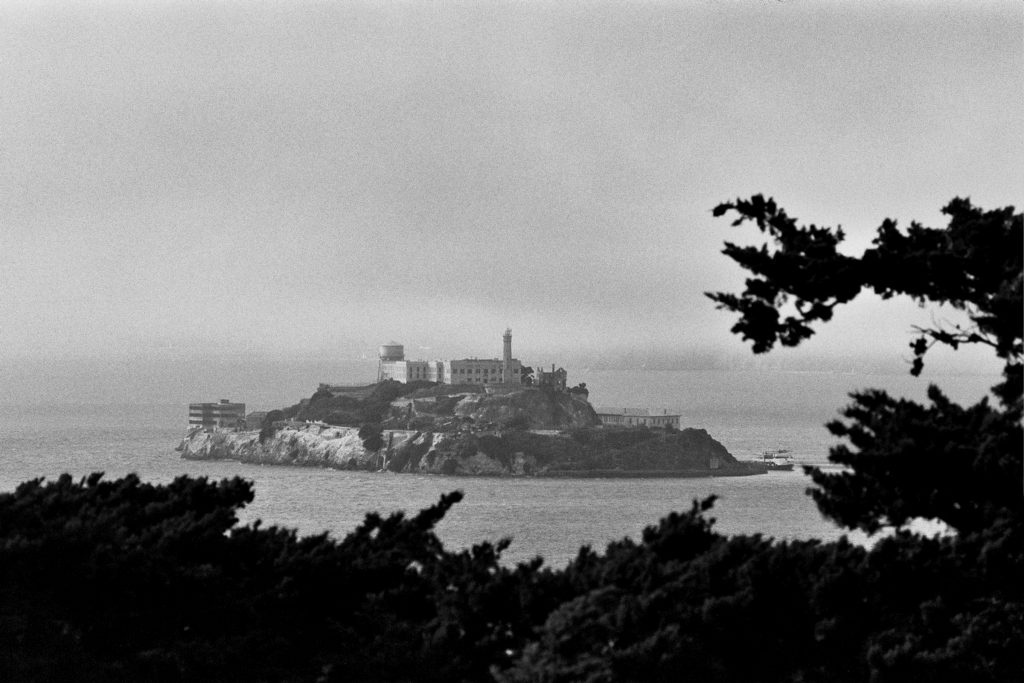 This is a more popular view on Alcatraz, if you look closely you could see the ferry that takes tourists to the unique experience of a prison…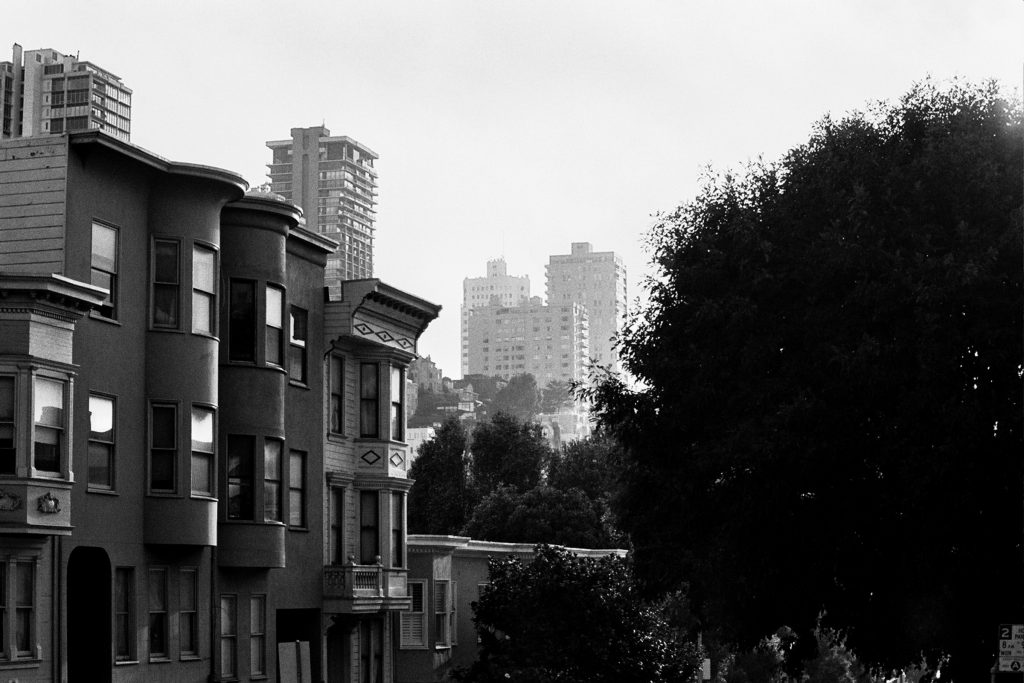 Another View on how San Francisco looks to me. I don't know if it feels the same to other visitors, but this City looks actually like a real city. Like it was there for more than 100 Years.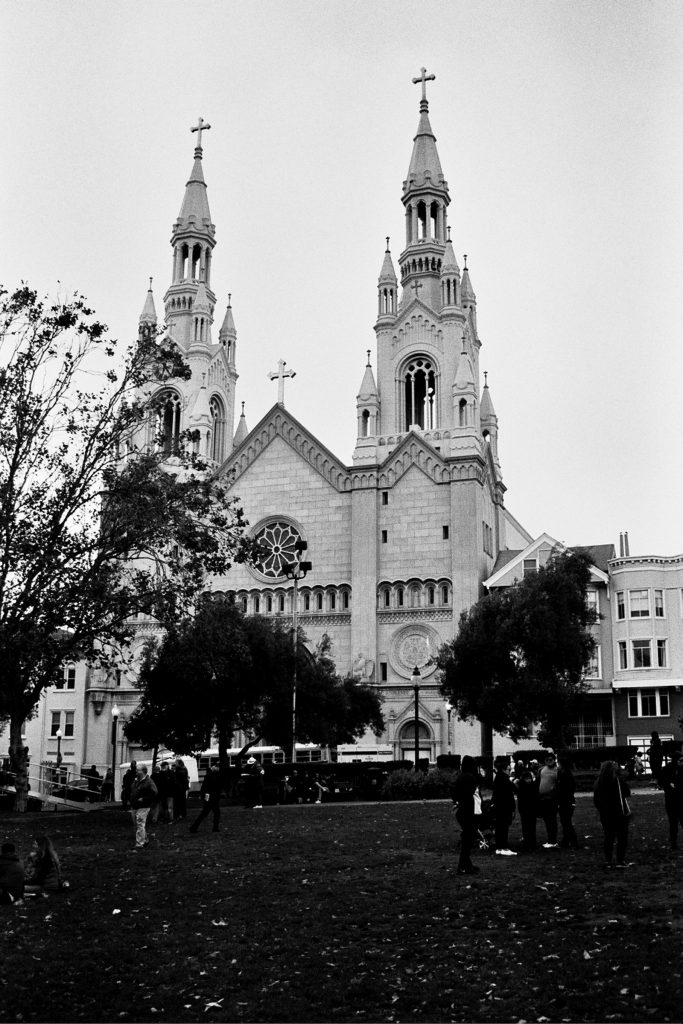 You know what? We've had some really good lunch in San Francisco and there was a festival or something in the Italian District. Also this church was seen in some tv shows(monk).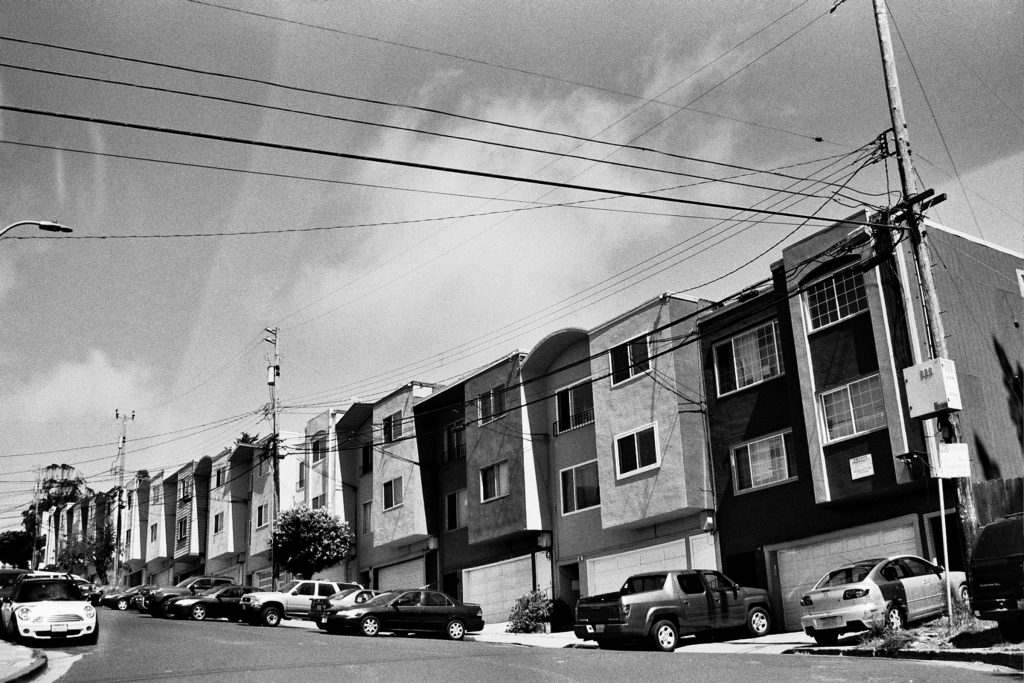 Duly City I liked this place even more than I thought I would.
"Little boxes on the hillside, little boxes mad of ticky tacky, little boxes on the hillside, little boxes all the same"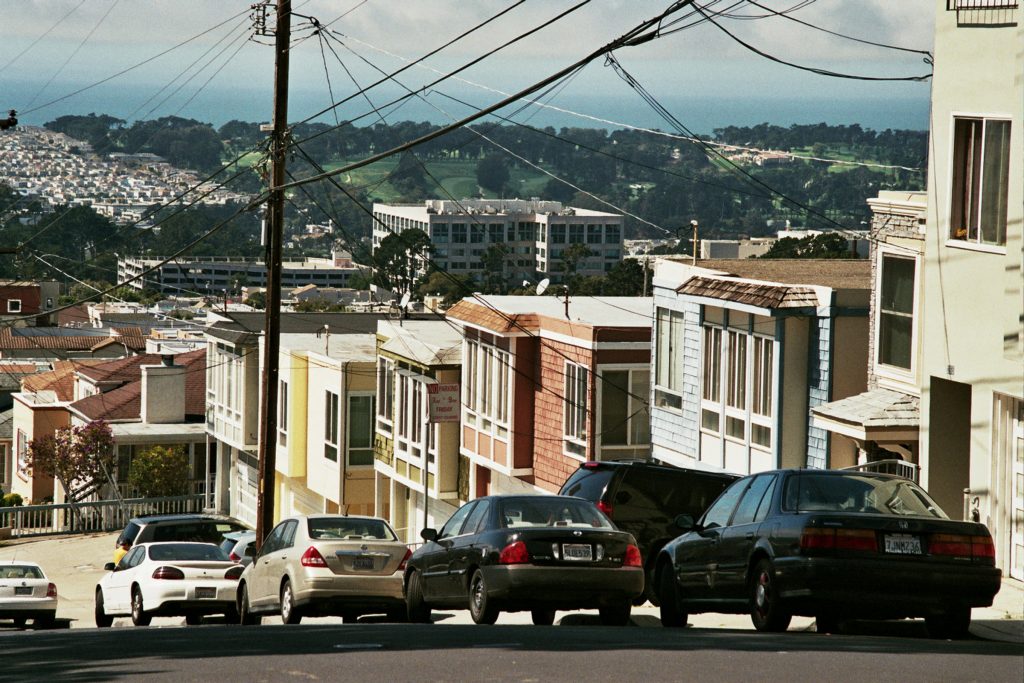 "
There's a green one and a pink one 
And a blue one and a yellow one,
And they're all made out of ticky tacky
And they all look just the same.
"